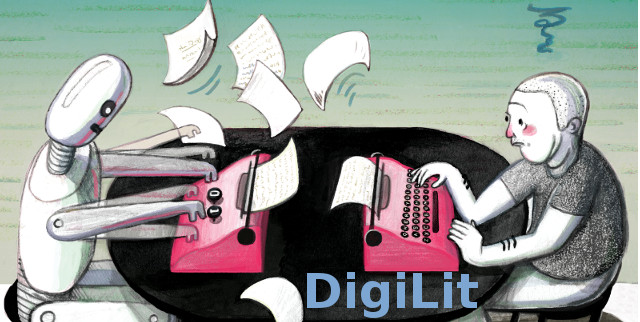 The DigiLit 2017 prize competition encourages the creation of algorithms able to produce "human-level" short story writing that is indistinguishable from an "average" human effort. A 2016 competition revealed just how difficult this is. For 2017, the organizers will give a prize to contestants able to create algorithms that best complete a short story. That is, given a roughly 1000-2000 word story prompt that has no ending, contestant must generate a 300-500-word conclusion to the story.
.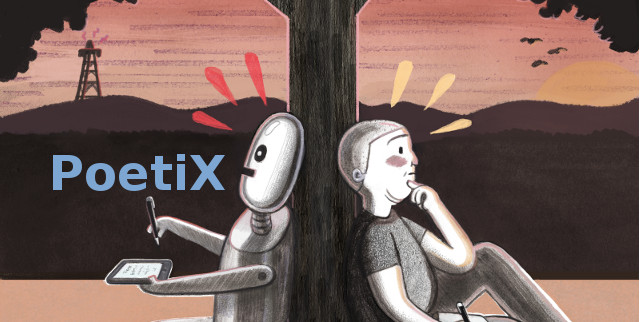 PoetiX 2017 is a competition in computer-generated sonnet writing. This competition ran in 2016 and generated some outstanding creative work. While, there are many forms of the sonnet, for the purposes of the prize we are considering only "traditional" sonnets: fourteen line poems, in iambic pentameter, in either Shakespearean or Petrarchan/Italian form. Shakespearean sonnets are characterized by an "abab cdcd efef gg" rhyme scheme. Petrarchan or Italian sonnets will have an octave with the rhyme scheme "abba abba" followed by a sestet with no fixed rhyme scheme.
.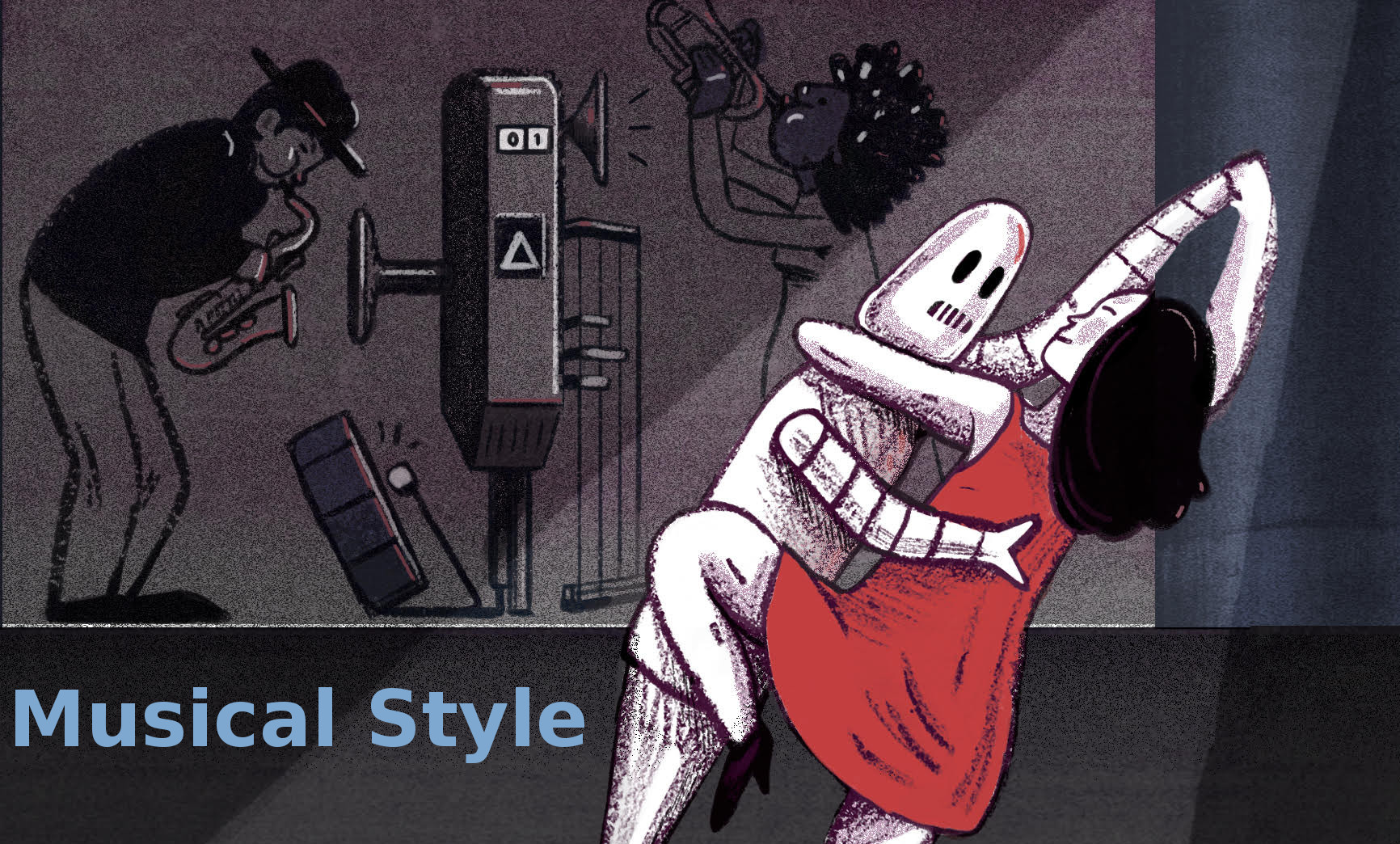 The 2017 Human-Computer Music Interaction track comprises several performance tasks in instrumental music and dance. Competitors are asked to create artificial performers capable of performing "duets" with human performers in real time. An artificial performer passes this Turing test if human judges cannot distinguish the Human-Computer music interaction from Human-Human interaction. The winners of each task category, instrumental music and dance, will be awarded $2000, to be announced at the MuMe workshop at the 2017 International Conference for Computational Creativity.
Winners of the 2017 Turing Tests in the Creative Arts
The Neukom Institute for Computational Science at Dartmouth College has announced the winners of the 2017 "Turing Tests in the Creative Arts."
The awards were revealed on Tuesday, June 20th, at the Music Metacreation Workshop (MuMe), part of the International Conference on Computational Creativity (ICCC), in Atlanta.
The contest, celebrating its second year, challenges judges to rate poetry, literature, music and dance created by machines against works created by humans. Awards are given to the artificial intelligence creations that are the most indistinguishable from human work.
Category: AccompaniX
Expressive computer accompaniment with human lead performer.
Winner:

Chris Raphael, (Informatics and Computer Science, Indiana University).
Music Plus One (Song: The Wild Geese)
See the on-line evaluation survey (preview only, survey now closed).
Category: DanceX
Animated dance accompaniment with human lead performer.
Duri Long (Ph.D. student)
Mikhail Jacob (Ph.D. student)
Dor Hananel (undergraduate researcher)
Dr. Brian Magerko (advisor)

LuminAI. The video shows both human motion capture and computer-generated dance partner.
Category: PoetiX
Computer-generated sonnets.
Winner:

Charese Smiley and Hiroko Bretz,Thomson Reuters Research
and Development, MN, USA
Winning Machine-Generated Sonnet:

      And be very careful crossing the streets.
      How fair an entrance breaks the way to love!
      Left, doors leading into the apartments.
      Just then a light flashed from the cliff above.

      The fields near the house were invisible.
      Objects of alarm were near and around.
      The window had only stuck a little.
      From the big apple tree down near the pond.

      The large cabin was in total darkness.
      Come marching up the eastern hill afar.
      When is the clock on the stairs dangerous?
      Everything seemed so near and yet so far.

      Behind the wall silence alone replied.
      Was, then, even the staircase occupied?
    
Runner-up Sonnets:
A4 (Machine)

      Who know how knowledge righteous spirit grieves.
      Beauty from desire like conception!
      So clearly knowing ignorance believes,
      That truly timeless bliss divine perfection.

      A virtue something very justified,
      To matter neither clever nor correct,
      Ever really truly satisfied!
      An honest wisdom moral intellect.

      What goodness surely worthy true salvation!
      A great eternal life forever striving!
      A pure divine uncertainty relation,
      There is really nothing else denying.

      The thought of such a righteous explanation,
      Know the truth of love and hope mistaken.
    
B4 (Machine)

      So highly famous Sony classical,
      A very pleasant happy television.
      That lovely goodness gracious Simon rattle!
      And then an awesome righteous folk musician.

      Are loving songs about the counter culture,
      But never ever ready steady go!
      This style is really timeless Donna summer,
      With any very groovy audio.

      A better lucky lady Marmalade!
      Who likes to play an old piano roll!
      For whether jazz or fame or being played,
      Clever like a psychedelic soul.

      The music sings a song of love and Bach,
      I love the sound of psychedelic rock.
    
Human-Written Sonnet Most Mistaken for a Machine-generated Sonnet
A3 (Human)
Source: Uncompliant Stranger

      In truth I neither have nor live a name,
      No syllable upon a nameless shore;
      The landward margins of the sea, the same
      Debate beneath a lunar semaphore.

      No origin is singled to a sun
      Nor ending to a future's unseen flow:
      Totality of days perféct to one
      Might tell the world I see from that I know.

      There is no cause: no hope is unforetold
      Where this change lies, and where I now must range,
      The place the man, the eye the days behold
      The orbit of the ebb and race of change.

      No late equations make this one day's end.
      My sighted soul and I shall not contend.
      
Subscribe to the Creative Turing Tests Newsletter